高千穂観光
Takachiho Gorge Guide Map 高千穂峡マップ(英語版)(高千穂町)リーフレット
Takachiho Gorge (TAKACHIHO-KYOU)
Takachiho gorge is a deep narrow gorge produced by lava now after the Mt. Aso's voIcanic activity.
It was carved by the Gokase river and the feature is like the range of pillars. Takachiho gorge was designated as a scenic beauty protected species.
This is a V-shaped ravine created by the erosion of lava from Mt. Aso.
The area shows its true beauty in the green of early summer, and the red and yellow leaves of autumn.
---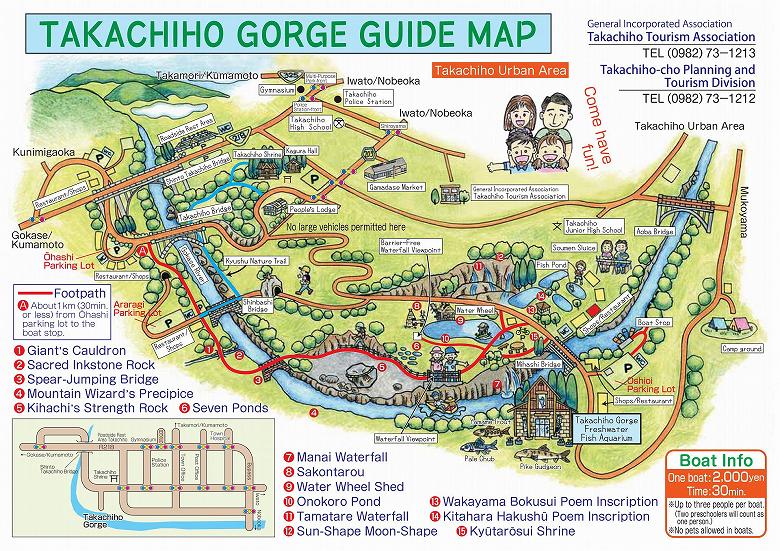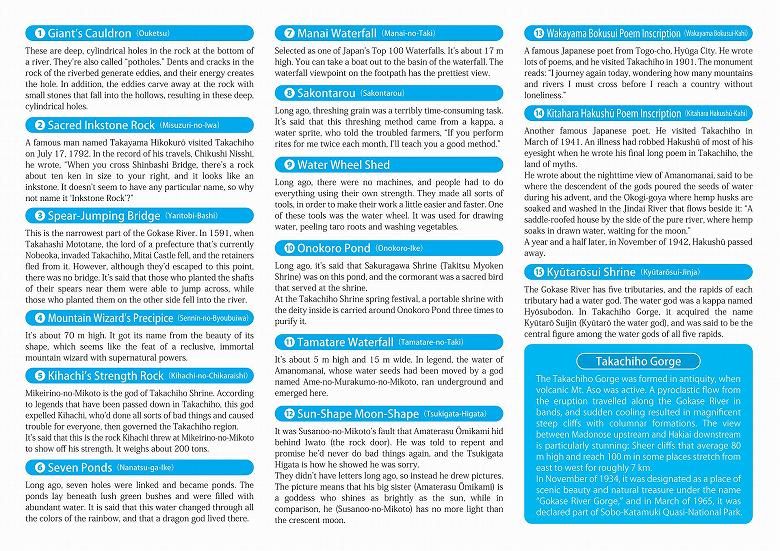 Manai Waterfall (MANAI-NO-TAKI)
Selected as one of Japan'sTop100 Waterfalls.It's about17m high
You can take a boat out to the basin of the waterfall
The Waterfall viewpoint on the footpath has the prettiest view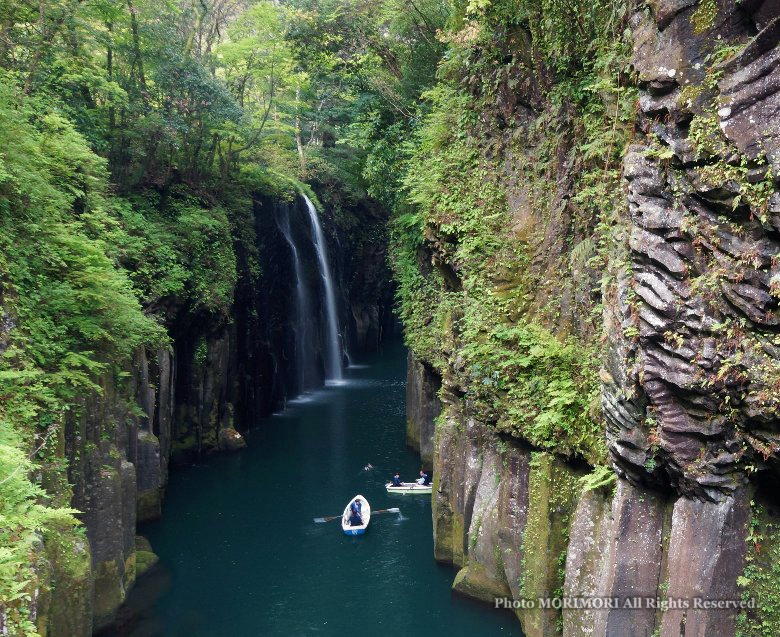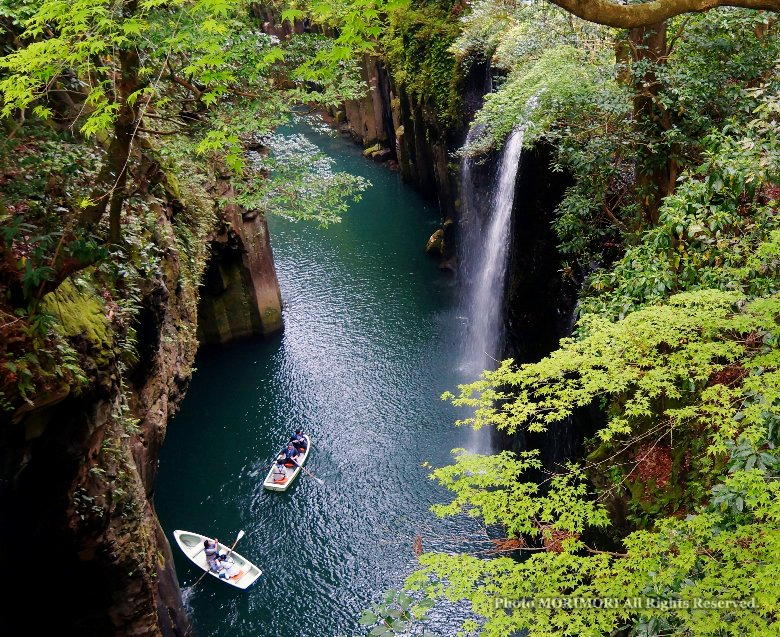 Takachiho Gorge Guide Map 高千穂峡マップ(英語版)


こちらのページも併せてご覧ください。
高千穂峡観光マップ日本語版 高千穂観光マップ日本語版 高千穂観光

- PhotoMiyazaki -